ImgBurn is a free and reliable software to burn ISO images to a CD or DVD.ImgBurn is a CD / DVD / HD DVD / Blu-ray burning application that is free and lightweight. ImgBurn is like ISO Recorder V1,V2,V3 available free to burn or write images to CDs and DVDs in windows xp or windows vista.ISO Recorder V1,V2,V3 can also create disc images from a CD or DVD. i.e. you can rip ISO images from a CD or DVD on to your computer system. However ISO Recorder does not support creating images of Audio or Video CDs.
ImgBurn Features:
ImgBurn can burn Audio CD's from any file type supported via DirectShow / ACM – including AAC, APE, FLAC, M4A, MP3, MP4, MPC, OGG, PCM, WAV, WMA and WV. It also supports a wide range of image file formats – including BIN, CUE, DI, DVD, GI, IMG, ISO, MDS, NRG and PDI.
With ImgBurn you can:
Read a disc to an image file
Create an image file from files on your computer or network – or you can write the files directly to a disc
Write an image file to a disc
Verify or Check a disc is 100% readable. Optionally, you can also have ImgBurn compare it against a given image file to ensure the actual data is correct
Refer screenshots.
ImgBurn supports Unicode folder/file names and also supports vista, XP and all versions of windows, both 32-bit and 64-bit.ImgBurn can also run on Linux and other x86-based Unixes,if you use Wine.ImgBurn supports burning DVD Video discs and also supports all the latest drives without the need for updates including advanced settings on BenQ, LiteOn, LG, NEC, Plextor, Samsung or Sony.
ImgBurn – Free Download:
Free Download ImgBurn. ImgBurn is available in various languages and you can also build one for you language.
How to burn ISO files to CD/DVD using ImgBurn?
Open ImgBurn to burn the ISO files:
Open ImgBurn to burn (write) the ISO files to a CD/DVD. There will be a splash screen popping up and once ImgBurn gets started, you will find a main window like this:
Select the ISO files to burn (write) to a CD/DVD, in ImgBurn:
In this main window of ImgBurn, select the ISO file you want to burn(write) to a CD/DVD.You can select the ISO file by clicking on the open folder icon. Upon clicking it, a file browser window pops up, through which you can navigate to the location in which you have stored the ISO file on your computer system/PC and choose it to burn (write) to a CD/DVD.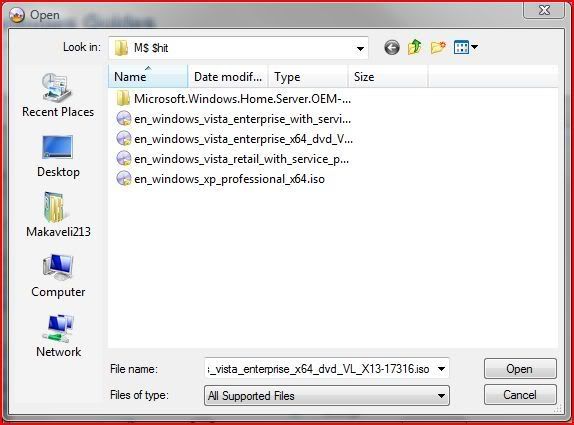 Upon selecting the ISO file to burn (write) to a CD/DVD, you will find all the options in ImgBurn highlighted, for you to make the appropriate selection.
Choose the "burn (write) speed and "verify" options in ImgBurn:
The burn (write) speed is the speed at which you want ImgBurn to write or burn to a CD/DVD. The verify option may be selected to ensure that all the data in the ISO file had been burned (written) correctly and completely to the disc. Finally click on the icon at the bottom (the icon that shows the file on a piece of paper going to a disc) to start the burn (write) process in ImgBurn.
ImgBurn confirmation:
Once ImgBurn completes burning (writing) the ISO files to a CD/DVD, it will give you a confirmation as below.