Install ubuntu 8.10 (Intrepid Ibex) on windows vista and XP, straight from ubuntu CD, without any need to manually partition the hard drive.Wubi has now been integrated with ubuntu 8.10 and the installation on windows has been made much simpler.
Earlier we covered how to install ubuntu on windows by downloading Wubi installer. We also covered another tutorial to install ubuntu on a virtual PC setup in windows.
Now this tutorial is on installing ubuntu 8.10 from the ubuntu CD.The installation process takes care of automatically partitioning your hard drive.
How to install ubuntu 8.10 (Intrepid Ibex) on windows?
Select "install inside Windows" and follow the simple instructions. From here, the installation is taken care by the integrated Wubi installer and you will find the same screens like installing using Wubi.However, this process uses the Grub Bootloader to start Ubuntu.
Next, you will get to see the following screen:
Set up the installation drive, where you want to install ubuntu 8.10
choose your preferred language
Set up the desired installation size,depending upon the available disk space
choose the ubuntu flavour to install like kubuntu, Xubuntu and Mythbuntu
Specify an username and a password for the new account, and click "install"
After the installation files are prepared, you will be asked to reboot the PC
After reboot, select ubuntu at the boot screen
The Intrepid Ibex installation will finish to completion and the machine will restart again.Now you can choose an operating system to start on your windows boot manager.Here you can choose ubuntu (or any other flavour that you had installed) and start using it.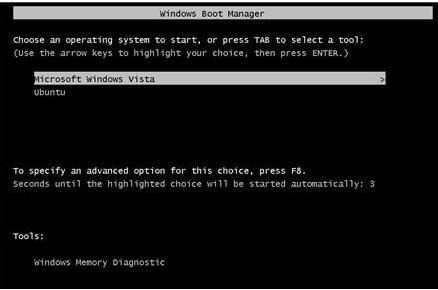 That is all folks. Kudos to ubuntu, for making making ubuntu installation on windows so easy. Install ubuntu 8.10 and enjoy.