Make icons for your iphone or windows vista with Pixelformer.You can create cool animated icons with this wonderfully rich and free icon editor.
We earlier covered how to make iphone themes with iphone theme maker.We also covered iThemeit to create your own iphone themes.You can use pixelformer to create those cool icons for your iphone themes and it is free too.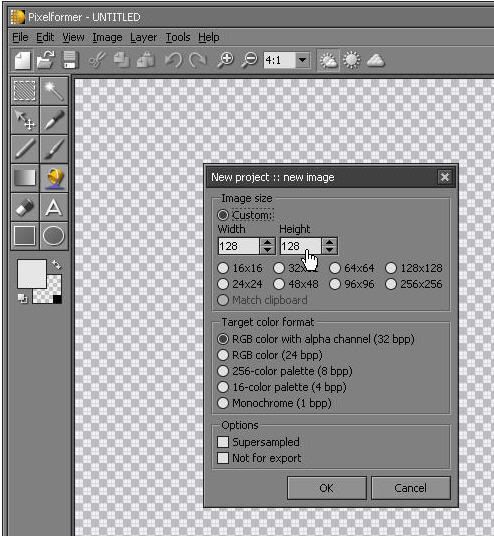 Pixelformer
is an advanced editor, for creating and editing icons, avatars, buttons, and any small images.It is a complete icon editor, from which you can either create new icons or edit those favourite icons of yours, to suit your style.Pixelformer even supports layers and lets you create/
make icons
of any size.
Pixelformer
has all the unique features needed to create iconic images.It is thus a better and user friendly editor for icons, than the generic photo editors.
Features of Pixelformer – Free icon editor:
no restrictive limits for image dimensions
multiple layer support
multiple file format support
PNG size optimization
Vista icon optimization
extensible architecture
deep undo buffer
support for different color depths up to 32-bit RGB with alpha channel
semi-transparent colors
free-form masking
in-place supersampling
lossless target color depth switching
independent access to color and alpha channels
dynamic palette generation
alpha premultiplication
Download Pixelformer and start making those cool icons for your iphone or windows vista.
You can also try Toycon to make icon on the fly.