Personas, a Firefox extension that has a cool collection of new and exciting themes for your Firefox browser. Personas also automatically updates and shuffles the themes around.Thereby personas makes sure that you have a fresh variety of themes, every time you open your firefox browser, for browsing the internet.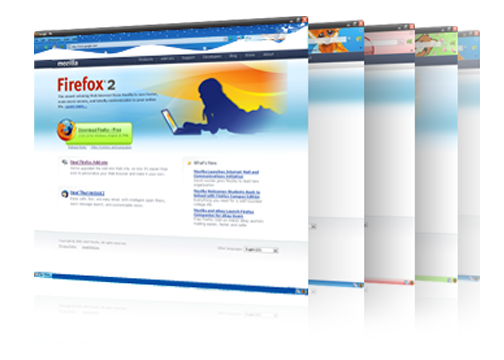 Download and install personas, firefox add-on:
2.) Uppon installation, Firefox would like to restart for it to give effect to personas.Firefox will also open the the Personas page by default. You will also see a little fox icon in the bottom right hand corner.
Choose the theme from the personas theme collecction:
3.) Clicking on the fox icon will throw up a small list with different categories listed, such as Most Popular, Recent New, and All.
4.) You may Scroll down to Most Popular and select a theme of your choice. I started with the Snowman theme, and would like to experiment different themes to suit my browing mood.You can always browse through the cool choices of themes and pick the one that interests you.
5.) Almost instantly, your new theme will be applied to your firfox browser windows.Do you like them?
6.) The options All lists the several different themes that you can choose from. There are themes under the category nature, sports, holidays etc.Enjoy the personas experience with firefox.