Edit photos with the free picture editor Active Pixels.This cool free picture editor is an excellent photoshop alternative.Active pixels has most of the functionalities of photoshop and it is definitely a great option to edit pictures.
Active pixels mimics the king a of photo editing softwares – Adobe Photoshop in its interface and functionalities.Whether it be menus or windows layout or keyboard shortcuts, you get the same user experience with active pixels as with photoshop. Photoshop users will have very limited or no learning curve in using this great free picture editor.
Active Pixels has three automatic color adjusting options via Image >> Auto Adjust menu.Auto Correction computes optimal levels for all color channels automatically.Auto Enhance 1 performs more complex automatic adjustments on the image, to apply real world settings in terms of contrast and colors. Thus you can give a WYSIWIG (What you see is what you get) touch to your pictures.The final effect was really amazing, but it was CPU intensive during the conversion process.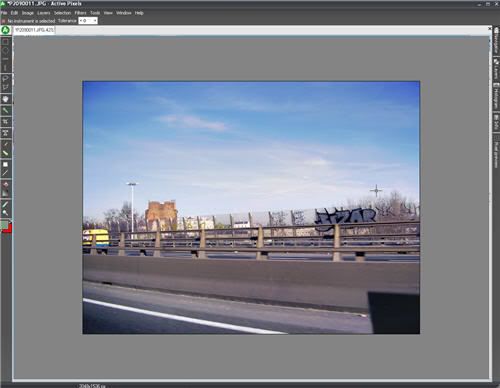 There is yet another Auto Enhance 2 option, which I have not tried.Find below a few other photo editing functionalities.
Photo editing functionalities:
Cropping and resampling photos
removing red eye
editing images with transparency
Adjusting brightness and contrast
Manual color adjustments
Free download the free photo editor Active Pixels and enjoy editing and optimizing photos and images with this excellent picture editor.