This articlle is on how to turn on/off vista features? In windows vista some features are turned on by default, but you can turn them off without uninstalling them completely.Others like Inter information Services are turned off and you must turn it on to use it.
In earlier versions of windows, one need to uninstall a feature completely from your PC/computer, in order to turn it off.However in windows vista, you can turn off features without uninstalling them.This implies that the features are still retained on your hard disk and they can be turned on later, if you want.
How to turn on/off windows vista features?
Click the Start button
Click Control Panel –> Programs –> Turn Windows Feaures on or off
Select the check box next to the feature you want to turn on or clear the check box next to a feature you want to turn off
Click OK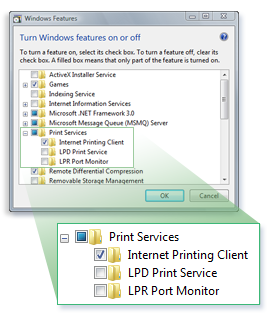 As usual, Windows vista features are grouped together in folders, and some folders may contain subfolders with additional features. If a check box is partially checked or appears dark, then some of the sub features inside the folder are turned on and some are turned off. You can double-click the folder to view its contents.
Now you know how to turn on/off vista features.