Drivermax is a software that lets you lets you easily backup all your windows drivers and reinstall them on to another computer or on to the same computer after a windows re-installation.It is also very useful to have a backup of these drivers in one single CD or on a drive other than C driver, as you normally install your windows OS in C drive.Drivermax thus saves you time and the need to look around for various driver CDs, whenever you reinstall windows on your PC/computer.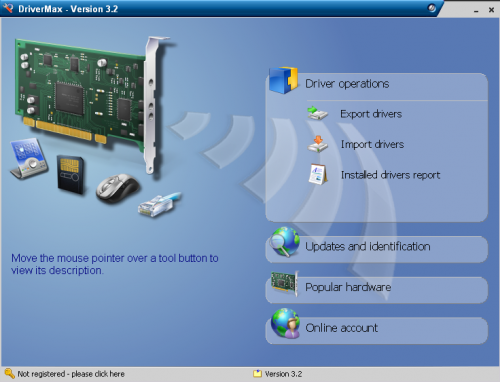 DriverMax is an easy to use software/utility.You can backup your drivers by choosing "Export drivers" option.See picture above.You can either backup all the drivers or only the chosen drivers on to a specific location in your PC.You can then write them onto a CD, if your computer/PC has a CD writer.
The drivers can then be imported back by choosing the "Import drivers" option and specifying the backup location, where you have saved/backed up your windows drivers.
However DriverMax only works on Windows Vista, Windows XP and Windows 2003 and not on on older versions of windows.Download DriverMax and back up your windows drivers.You can also download DriverMax here.