Schedule programs or tasks and track system uptime in windows, with the free System uptime monitor.This windows task scheduler software can not only dynamically display system started and elapsed times, but it is also an excellent scheduler for windows.
System uptime monitor displays system started and elapsed times in a Mac Aqua Style slide in Bar.

This also functions as an excellent windows task scheduler software and lets you schedule tasks such as system Shutdown, system reboot, logoff and hibernate.The free task scheduler for windows, even lets you schedule any windows program and alerts, including those for taking short breaks in between a hectic work schedule. The tool also has a 'Remember this Task' option to save the Scheduled tasks.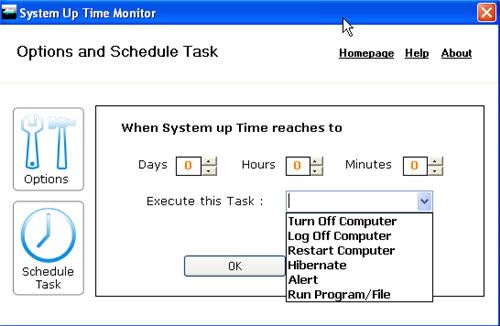 This tool works on windows vista, XP and 2000. Free download System uptime monitor and enjoy the free windows task scheduler.